Learn The Basics of Krav Maga at Neenah's Premier Training Center
If you're just starting out with this incredible, reality-based martial art, or if you're interested in trying Krav Maga for the first time but you're not sure where to start, our amazing staff at Fortitude Krav Maga have your back. Our Krav Maga Fundamentals class is engineered to get you started with the basic movements and techniques associated with Krav Maga so you can build upwards from a strong foundation.
We're committed to offering members from Neenah, Appleton, Menasha, and beyond the chance to be introduced to the world's most efficient self-defense system.
Simply fill out the short form on your screen to learn more!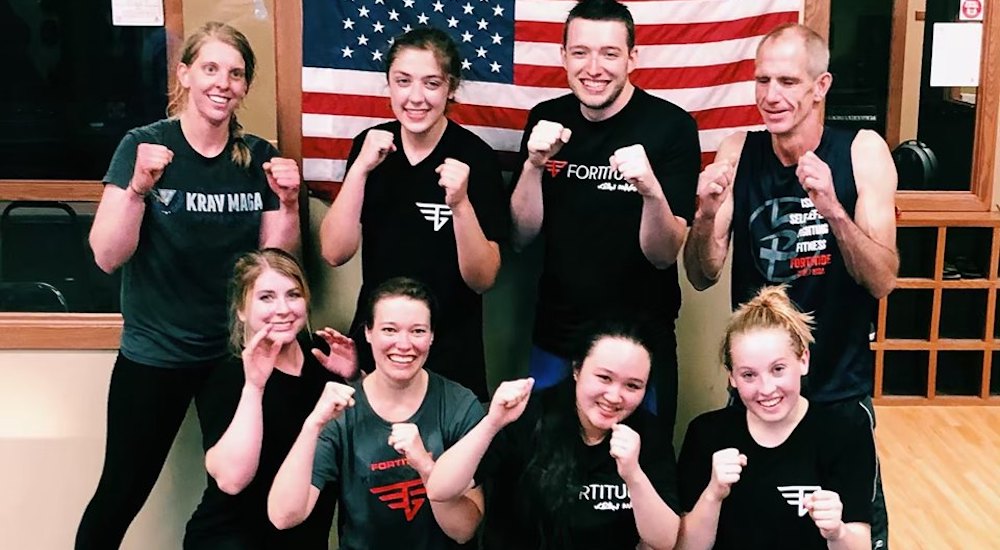 Our Krav Maga Fundamentals Class Covers All The Bases
If you're interested in our Krav Maga classes but nervous that you don't have the right skill set , then this class is perfect for you. You'll receive hands-on coaching to guide you through proper form and technique, coaches who will help curate a curriculum that meets your needs, and all the support and motivation you need to find success.
Join us in Neenah to get started on Krav Maga and learn:
Reality-based self-defense skills
Techniques for improving readiness and awareness
Personalized coaching to help you get started
How to connect with our supportive, ego-free community
Are You Ready To Train At Neenah's Premier Self-Defense Center?
Our instructors at Fortitude Krav Maga are committed to helping you learn the fundamentals of this intricate martial arts system and moving you toward your goals. Sit down with us and talk about how we can help you achieve better fitness, soaring confidence, and greater happiness. It all starts with our Krav Maga Fundamentals class!
Simply fill out the short form on your screen for more info!